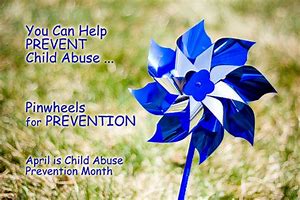 April is child abuse prevention month. There are many ways you can prevent child abuse and neglect. Every child deserves to grow up feeling safe and loved. Learn how you can play a part.

*Mentor-Reach out to help and support children and parents in your community. When children and parents get
 the support they need, good things happen.
*Advocate- Support programs that help families in your community.
*Donate-Donate time or money to help these programs serve families. 
Studies show that ACEs can have long-term negative effects on kids' health and wellbeing that can last into adulthood, but this can be prevented as well.
Learn about strengthening families and protective factors here.