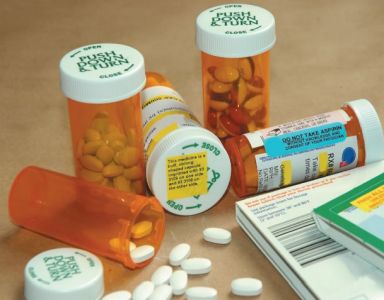 Are you without prescription drug coverage? Are you unable to purchase your medications? Let us help!
Our program helps those who find it difficult to afford their costly medicines gain access through Patient Assistance Programs. There are no fees charged to patients or providers for this program. 
Do I Qualify? You may qualify to receive free name brand medications through our Prescription Drug Assistance program if you (1) cannot afford to pay for your medications, (2) are uninsured or under insured (3) have primary care doctor or nurse practitioner (4) meet the income guidelines determined by the pharmaceutical companies. For income guidelines click here. 
How do I apply?   You can call our office at 573-624-1607 for an Application to be mailed to you or you may download the application and instructions by clicking on the link below. Mail completed application and all required documents to Regional Healthcare Foundation, 215 W. Grant St. Dexter, MO 63841. 
How the program works...When your completed application is received, you will be assigned a Patient Advocate who will discuss with you one-on-one how the program works. Our Patient Advocates have years of experience and expertise. They are familiar with the required process and offer the following services...
Upon Approval...Once the manufacturer has approved the submitted application, you will receive a supply of medication delivered either to your home or to your healthcare provider.  RHF does not handle or distribute any medications.
PLEASE NOTE: The Prescription Drug Assistance program is not a substitute for those who are eligible for Medicare Part D, Medicaid or Health Insurance.